My Favorite Things Styled Shoot at Merion Tribute House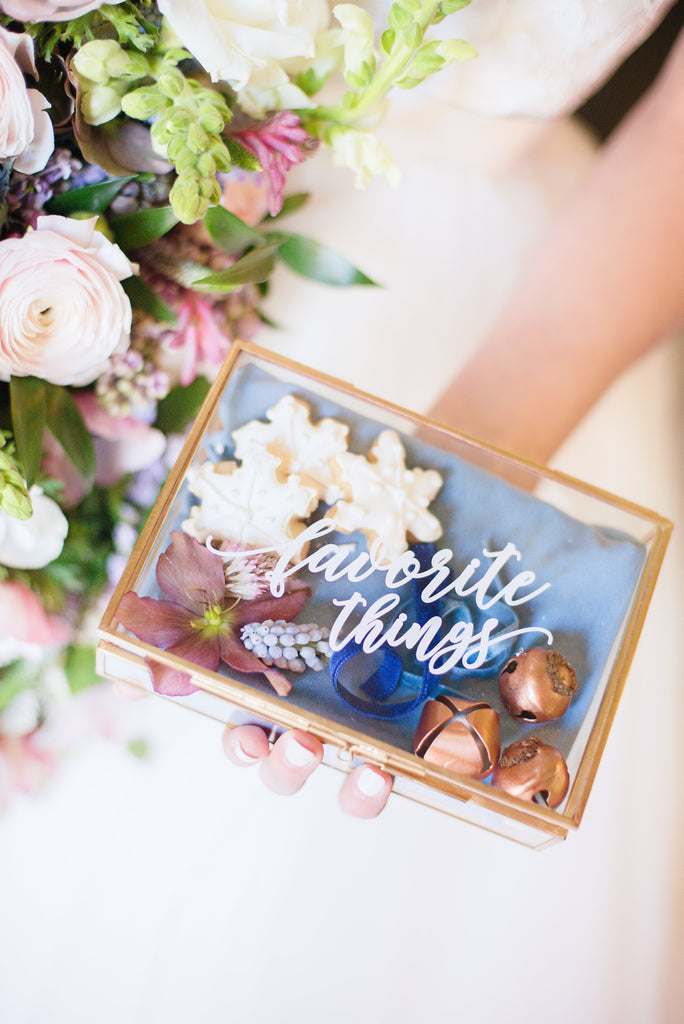 Raindrops on roses and whiskers on kittens, Bright copper kettles and warm woolen mittens, Brown paper packages tied up with strings, These are a few of my favorite things...  Amanda Sandford of A Styled Fete Floral & Event Design is definitely a fan of Sound of Music and I'm sure she knows this song by heart! She must, considering that she so expertly brought the unforgettable verses to life for this Sound of Music themed Winter wedding shoot at Merion Tribute House.
From the girls in white dresses with blue satin sashes to the snowflakes, sleigh bells, and bright copper kettles, every stunning detail, beautifully captured by Delaney Dobson Photography, turned this cold silver-white winter day into a warm glow of wedding inspiration.
I was so thrilled to contribute hand-lettered calligraphy to this invitation suite designed by Papertree Studio. The flaked copper foil details and copper wax seal added a touch of warmth and sparkle to this classicly romantic suite.