Lauren & Steve - Wedding at Bliss Ridge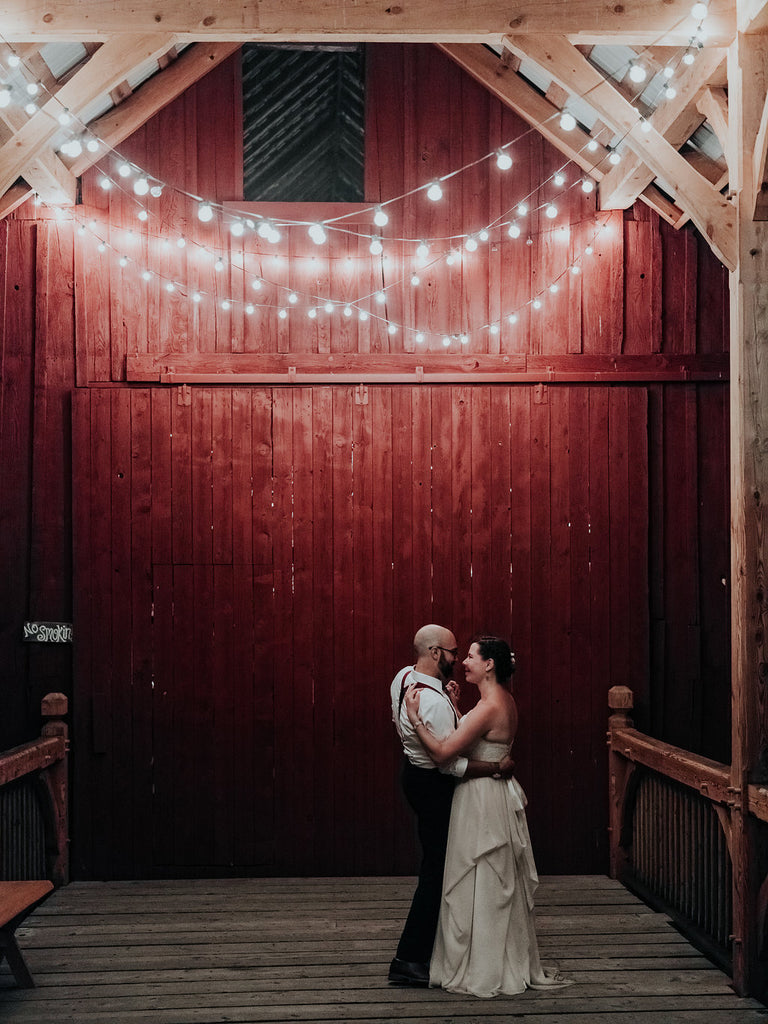 In August 2017 this beautiful couple gathered with their closest family and friends at Bliss Ridge Farm in Moretown, Vermont for their dream wedding. The intimacy of the gathering and the gorgeously expansive views were expertly captured by Wildescout Photography
Lauren and Steve were referred to me by Lauren's sister-in-law Theresa, who happens to be my neighbor. Lauren, who is Jewish, and Steve, who is not, were in the early stages of planning their interfaith wedding and wanted to incorporate many traditional Jewish customs, so Theresa referred them to me, knowing that they were my ideal clients!
From our very first phone conversation, it was clear that they were a very special couple. They were being so incredibly thoughtful and intentional with every detail of their wedding, and in truth, I imagine this is how they are with most aspects of their life. They had moved from Boston to rural Vermont the year before and were building the beauty and wildness of their new home into their life and their wedding ceremony. Lauren told me that she'd begin their wedding day with a mikvah, a ritual bath, in the Mad River. 
Lauren and Steve wanted many elements of their ceremony to be handmade, from the wildflower bouquets to the invitations that Lauren painted and handlettered (after teaching herself calligraphy!), to their wedding cake, and they wanted the ketubah to reflect this aesthetic. After considering a few sketches that included the beautiful scenery of Bliss Ridge, they decided on a Wildflower Wreath motif that would include the dahlias and eucalyptus from the bouquets and birch bark from the chuppah poles.
I love the cosmic theme they used for their table numbers and signage!
Thank you, Lauren and Steve, for including my work in your beautiful wedding! I hope the ketubah serves as a daily reminder of both your commitment and love for each other and your incredible wedding day!