Margalit & David - August Wedding at Edgewood Country Club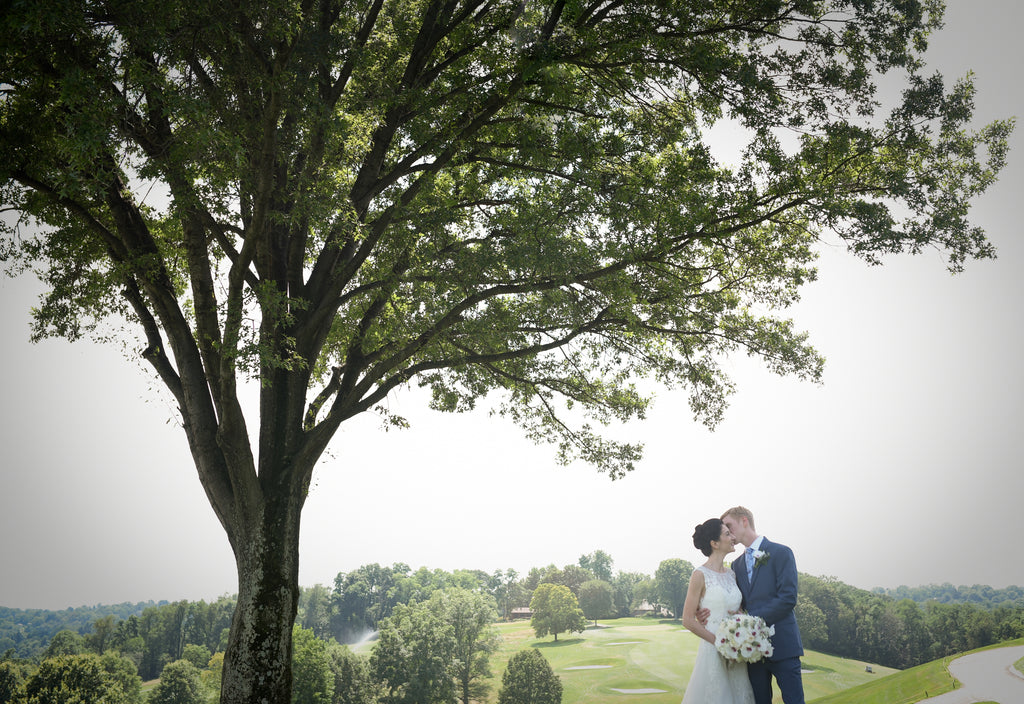 While every groom is brimming with glee on his wedding day, I love that David's joy is written all over his face in this photo. He knows he is one lucky guy for sure!
The beautiful bride, Margalit, and her stunning orchid bouquet created by
The Botanical Emporium.
 Margalit's hair and makeup were done by 
Marissa Julin
.
Margalit and David worked with us to create their
Twinkling Romance Ketubah
. This bold geometric design
 was inspired by a star-filled evening sky. The deep blues and rich grays twinkle like a true romance.
Take a look at this beautiful cake by Fenoglietto's Wedding Cakes. That delicate navy blue piping perfectly compliments all the classic details Margalit and David included in their day. From her understated lace gown to his perfectly tailored blue suit to the ethereal orchid bouquet and centerpieces, each element infused the day with a subtle elegance.
Thank you, Margalit and David, for including Tallulah Ketubahs in your beautiful wedding ceremony! May the joy you felt on your wedding day stay with you through many years to come.