Aly & Jacob - Music Festival Inspired Wedding at Hamilton Garden at The Kimmel Center in Philadelphia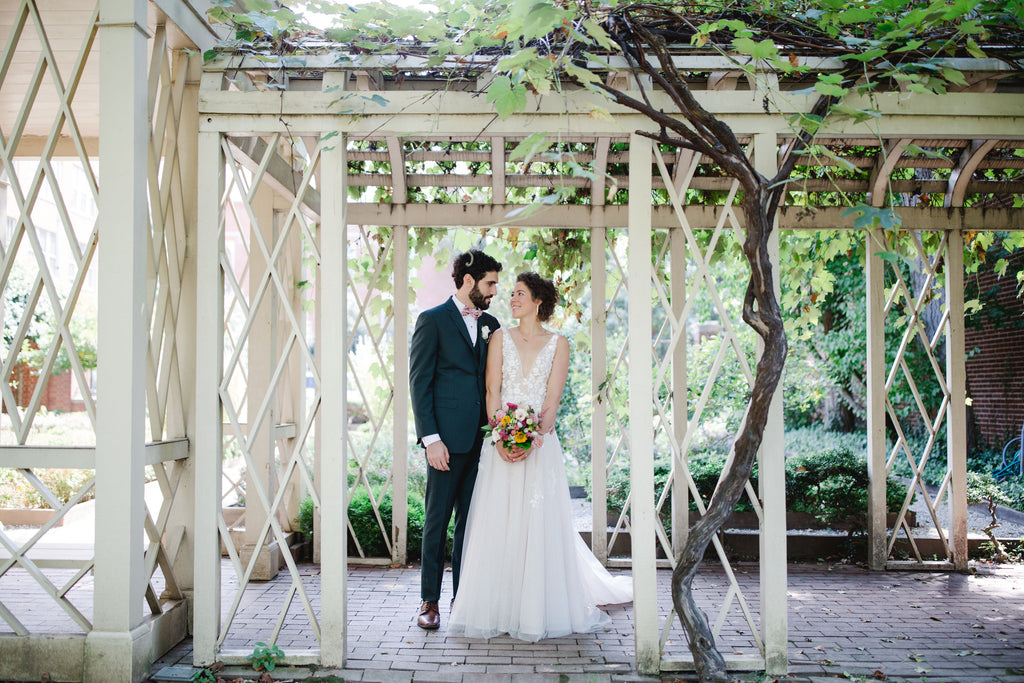 It has been a while since we have shared anything on the blog, but over the next few months we will be sharing a few of our favorite weddings from 2019 and 2020. As we eagerly await our turns for the vaccine and the return to public life that will follow, we thought sharing a few of our couples' beautiful weddings would be a lovely source of inspiration for all of you who are in the midst of planning your "post pandemic" weddings.
Aly & Jacob's gorgeous music festival inspired wedding, beautifully captured by Asya Photography, seemed like the perfect wedding to feature first.
The theme of their wedding came from their mutual love of music. These lovebirds met in 2017 during a STRFKR set at the Escape Music Festival on Governors Island. Over the next few years, the pair attended as many concerts together as possible. One night, before heading to another STRFKR show, Aly came home to find a trail of rose petals leading to Jacob, on bended knee and about to propose.
For their late-summer wedding at the Hamilton Garden at the Kimmel Center, the couple received help from their musical friends and local musicians to re-create the fun outdoor vibe of a music festival. Even during the ceremony, members of the wedding party who play instruments accompanied the couple as they walked down the aisle, and Jacob's father performed an original number after the ketubah reading.
A display wall of miniature tambourines served as place cards and the guests were encouraged to rattled the instruments as they entered the reception space.
Aly & Jacob worked with us to create a hand-painted hand-lettered ketubah featuring two intertwining trees in a field of colorful dahlias and wildflowers. They wrote their own ketubah text and included a promise to "always dance it out" in their wedding vows.
Thank you Aly & Jacob, for sharing your beautiful wedding photos with us! We hope your lives are filled with love, joy, laughter, and music.