Custom Art Nouveau Ketubah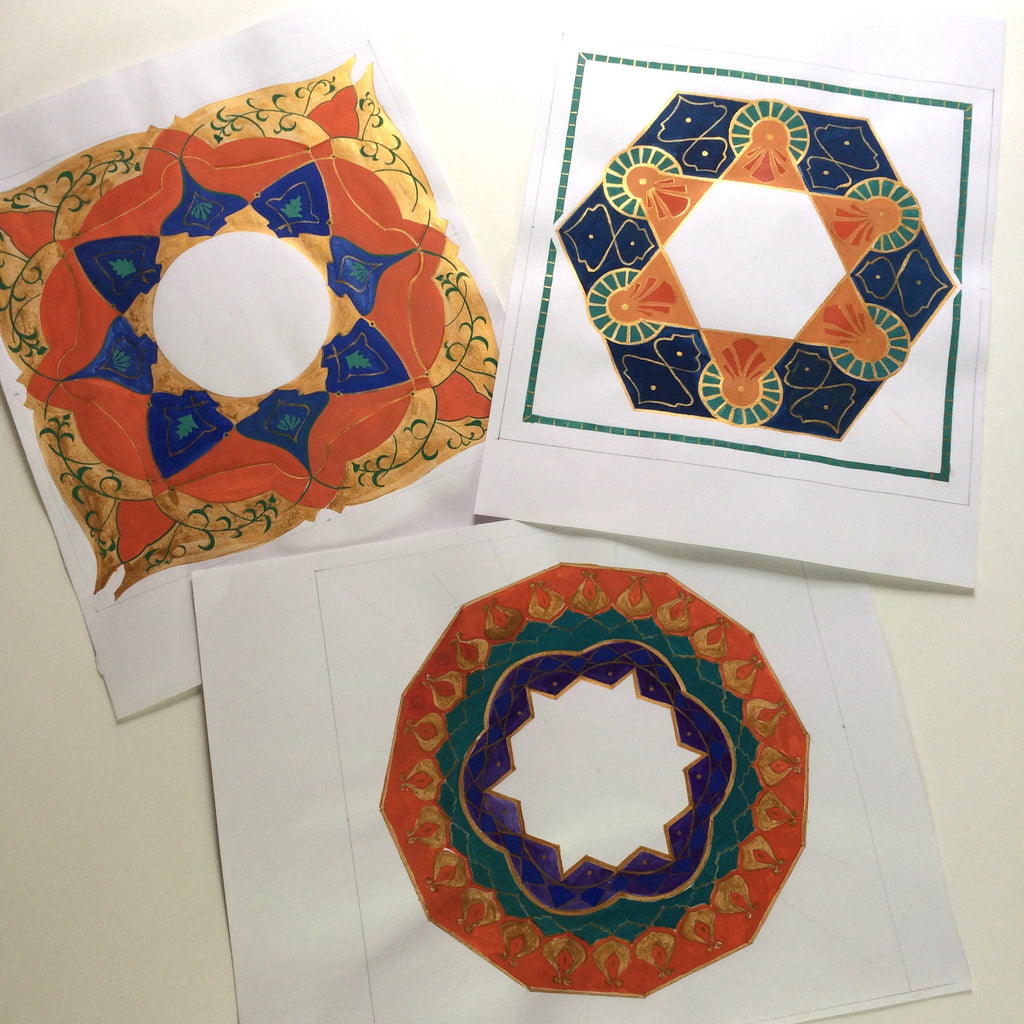 Last fall I had the pleasure of working with Adam and Andrea from Portland, OR. Andrea is Jewish and Adam is not, so they wanted to create a ketubah that was a beautiful illustration of their relationship and how they incorporate spirituality into their lives.  
They met while studying abroad in Prague and the art nouveau architecture and color of that beautiful city reminded them of magic of their early romance. They asked me to draw inspiration from the Jubilee Synagogue and Spanish Synagogue, and to create a symmetrical design similar to my Geometric Pomegranate Ketubah. I began by creating three design sketches for them to choose from.
They let me know which design they preferred and what changes they would like to make, and I followed up with a second more detailed design sketch, before creating the final piece.
It was so much fun to see the images of Andrea and Adam signing their ketubah at their wedding in California. They are a lovely couple and it was an honor to work with them to create a meaningful piece of art to mark their union.
images courtesy of Sloan Photographers