Tallulah Ketubahs has collaborated with San Francisco based stationers Etiquette Design Company to produce a collection of three unique and sophisticated semi-custom wedding invitation suites. Each collection features our beautiful artwork and corresponding custom calligraphy expertly crafted by Etiquette Design Co. using luxury materials and artful printing techniques.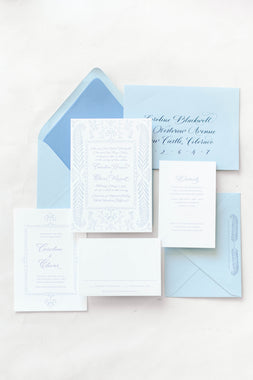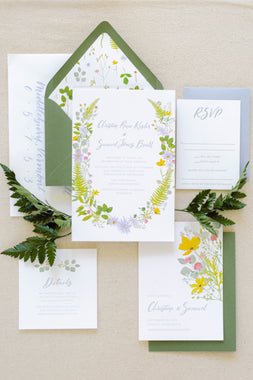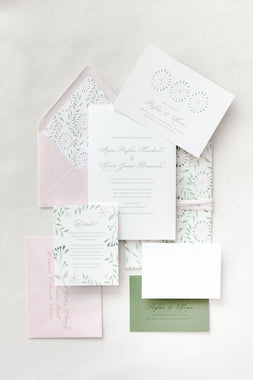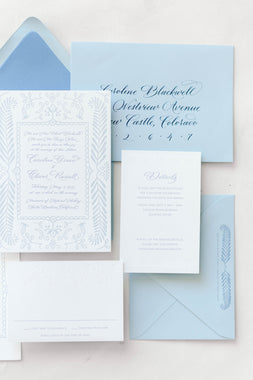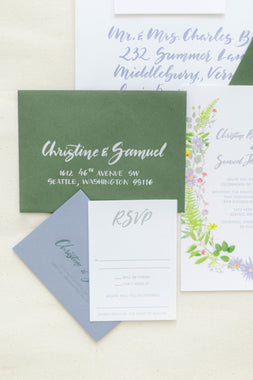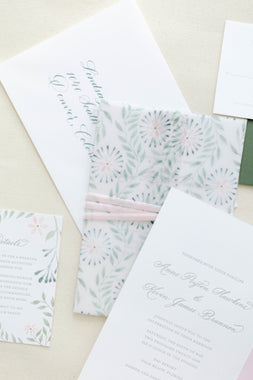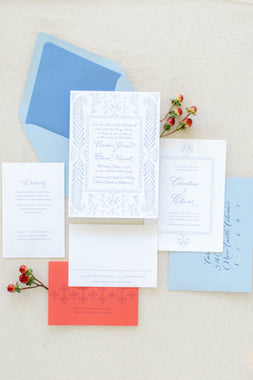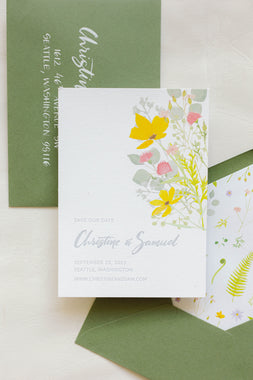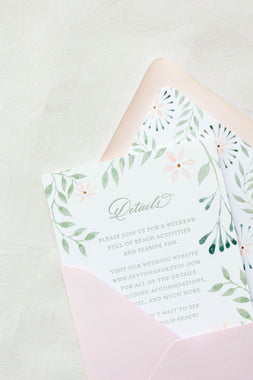 Added upgrades include hand-lettered guest addresses on your envelopes in the ink color of your choice, custom envelope and printing colors, paper types, and suite additions such as ribbons and wax seals.
Inquire for a Custom Quote
We look forward to working with you on one of these semi-custom suites or on a custom design.